Gluten-Free Mashed Potato Donuts
***
Turn leftover mashed potatoes into a fun, but filling pre-workout way to fuel up with this gluten free mashed potato donut recipe.
***
So much change. 
That's how the start of the school year feels around here.
-My oldest son is in middle school now and showing ALL the signs that milestone brings with it.
-My youngest son is in third grade, which means big boy grades and no more "meets expectations"… hello As and Bs.
And if both of those weren't enough, we've had to relinquish our beloved Panera Friday tradition.
You've heard me talk about Panera Fridays on the podcast before. It's been a tradition my boys and I have had since the youngest was in Kindergarten. We'd go every Friday to Panera for breakfast before school. It's become such a beloved tradition that we seek out Paneras whenever we're on vacation if we happen to be away on a Friday.
I've been posting pics of the boys each week in my personal Facebook account and I have friends who tell me they wait on Fridays just to see the pictures. I've even gotten a few people to start their own Friday traditions. (And I hope you will too! If you do, please tell me about it.)
But all that had to change this year because middle school starts WAY TOO early for us to drive all the way out to our local Panera.
So instead, we're doing donuts on Fridays… Dunkin' Donuts to be exact.
There's a whole story that I shared recently on Instagram about making this change and how it's been a teachable moment for my kids (who did NOT want to implement this change.) Bottom line: change is inevitable and we have to bloom where we're planted. We're planted in donut land for Fridays for the foreseeable future and by golly, we're gonna make it work.
Overall, it's going well. There are only two problems — donuts don't leave me fueled up the way bagels did before I go to BodyPump on Fridays and if we ever wanted to bring Dad along for a visit, THERE ARE NO GLUTEN FREE DONUTS AT DUNKIN' DONUTS.
Yes, I just used shouty caps because I'm hoping someone at Dunkin' Donuts will wake up and smell the untapped business opportunity. Honestly. People who eat gluten free like donuts too, ya know?
So, what does all of this have to do with a recipe contest sponsored by Potatoes USA and PotatoGoodness.com?
Clearly, it's me making the realization that there aren't enough gluten free, pre-workout donuts in the world.
Until now.
Donuts get a bad rap for being a quick source of energy that fades out quickly.
I can't say that I disagree with that. 
Potatoes sorta get the same bad rap.
But I can totally say that I DO disagree with that. 
This week The Recipe ReDux teamed up with Potatoes USA to create recipes featuring potatoes in both PRE- and POST-workout recipes. Since potatoes are such a rich source of QUALITY carbs (and with my new found need for a more workout-worthy donut) I decided to pair the two. [Carbohydrate is important for optimal mental and physical performance. A medium potato with the skin has 26 grams of quality carbohydrate!]
And lemme tell ya… these are SO good. Seriously. I had no idea how they'd turn out but I loved them! And my family loved them as well.
I probably won't be taking my own donuts into Dunkin' on Fridays, let's be honest. But I WILL be making these again and again. Who knows. Maybe it's time for even more change and homemade donuts can find their way into our weekly as their own new tradition.

1 Nutritional data is based on a 5.2 ounce skin-on potato.
2 Gelibter A, et al Satiety following intake of potatoes and other carbohydrate test meals. Ann Nutr Metab. 2013;62:37-43
Print
Gluten Free Mashed Potato Donuts
Author:
Yield:

6 donuts

Category:

Dessert
Ingredients
1 cup mashed potato (from about 2 medium-sized cooked potatoes)
1 large egg
1/3 cup sugar
1/3 cup Swerve sweetener
1 tablespoon olive oil
3/4 cup buttermilk
1 (5.3 ounce) container fat-free vanilla Greek yogurt (I used Dannon Light & Fit)
1/2 teaspoon vanilla extract
2 cups Pamela's gluten-free baking mix
1/2 teaspoon nutmeg
1/2 cup powdered sugar
2 to 3 tablespoons milk
Sprinkles (optional)
Instructions
Preheat oven to 350 degrees F. Coat a donut pan with cooking spray.
Combine mashed potato and next 7 ingredients (through vanilla extract) in a stand mixer and mix until combined.
Whisk together baking mix and nutmeg. Beat into potato mixture but do not overbeat.
Divide batter evenly among donut pan. Bake for 20 – 25 minutes. Be careful not to overcook.
Meanwhile, combine powdered sugar and milk to form a glaze.
Remove donuts from oven and let cool on wire rack 10 minutes. Remove from pan; drizzle with glaze and top with sprinkles, if desired.
To see what other Recipe ReDux members are making for their pre- and post-workout potato recipes, be sure to click below: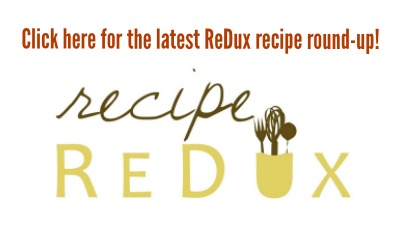 © This Unmillennial Life ® by Regan Jones. All images & content on this site are copyright protected. Please do not use my images or content without my permission.