Grilled Cheese with Vidalia Onion Jam
Turn sweet Vidalia onions into a rich jam with this quick and easy Grilled Cheese with Vidalia Onion Jam recipe.
This week has been a tough one. The nutrition communications community of which I consider myself to be a longtime member lost a sweet soul over the weekend. Sarah-Jane Bedwell was a registered dietitian I came to know over many years of attending meetings, conferences and press trips together. She was warm, friendly, fun and as southern as a butter bean (a phrase I use with absolute endearment as a fellow southerner.)
I learned of her death early Monday morning from one of her distant family members. She shared with me that my friend — who I always knew to be upbeat, positive, engaging and entertaining — had been suffering from depression, something that I suspected but didn't know for certain until now. I've thought a lot over the last few days about what I knew of Sarah-Jane's life in the time we were together and what I know about my own life. I can't and won't speculate about what was happening in her heart and mind in the days leading up to her death. I can only say that I'm going to miss seeing her at conferences and that I'm praying for comfort for her family that knew her best and loved her most.
I had intended to share this Grilled Cheese with Vidalia Onion Jam today with an update on how our "Let's Do This, This Summer" list is going. But I'll save that for another day. Today, I'll simply share this recipe in honor of Sarah-Jane. It's a unique southern spin on a classic, just like she was.
(To see what other Sandwich recipes my fellow ReDuxers are serving up this month, click over to The Recipe ReDux site below.)
Print
Grilled Cheese with Vidalia Onion Jam
Turn sweet Vidalia onions into a rich jam with this quick and easy Grilled Cheese with Vidalia Onion Jam recipe.
Author:
Yield:

Makes 2 cups jam for 8 sandwiches

Category:

Sandwich
Ingredients
1/2 tablespoon butter
1 tablespoon canola oil
2 pounds Vidalia or other sweet onions, trimmed and sliced
2 cups strawberries, trimmed and halved
1/4 cup water
1/4 cup balsamic vinegar
Pinch of salt
8 ounces 50% reduced fat or regular sharp cheddar cheese, sliced
4 ounces one year dry, aged Gouda (I used Reypenaer), thinly sliced or shaved
16 slices favorite sandwich bread
Softened butter
Instructions
Heat butter and canola oil in a large Dutch oven or skillet over medium-high heat; add onion and saute 10 minutes or until lightly browned and tender. Add strawberries, water, and vinegar; bring to a boil. Reduce heat and simmer, covered, 10 minutes. Uncover and simmer an additional 10 minutes or until thickened. Let cool slightly.
To assemble sandwiches, smooth a scant teaspoon of butter over one side of each bread slice; top other side of 8 bread slices evenly with about 1/4 cup of jam. Layer evenly with cheeses and remaining bread slices, buttered side up.
Heat nonstick griddle over medium-high heat. When hot, turn down heat to medium and grill sandwiches 5 minutes on each side or until golden brown.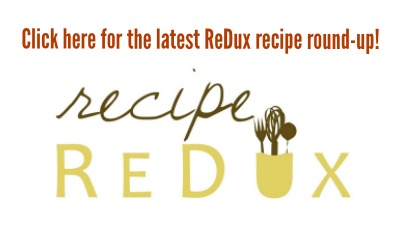 © This Unmillennial Life ® by Regan Jones. All images & content on this site are copyright protected. Please do not use my images or content without my permission.