Which flours have the most fiber?
When the whole wheat flour you normally choose is no longer available, you may be wondering which other flour has the most fiber. Here's the answer.
If you walked the flour aisle of your supermarket around, say, oh, I don't know… maybe February 15th, you may have grabbed a bag of all-purpose wheat (or maybe not) and went about your merry way.
That same trip a month later probably had you stopping and staring at a very different looking shelf. Flour shortages are still lingering in some parts of the country and I've heard many a baker talk of picking up a bag of flour they'd never even heard of before.
(Side note: If you thought coconut flour was going to easily sub in to your favorite blueberry muffin recipe, I'm here for you. You can unload your frustration on me. All flours are not the same. Let's repeat that one together.)
And while this particular post isn't as much a baking primer for all types of flours, it should give you a better picture of what you're dealing with in terms of the nutrition content of the various alternative flours available at your local market. Most notably, this post is a look at the overall fiber content of each.
As more and more recipes are developed using alternatives to whole wheat flour (and as many of us still find ourselves grabbing a bag of something a little unfamiliar), it's important to know how that flour fits into the nutrition advice I'm always sharing with anyone who will listen: "Eat More Fiber."
Many flours are very rich in fiber, some even more so than whole wheat. [See chart below.] Whole wheat will always be a wonderful source of fiber and nutrients for people who aren't gluten-free (and who can find it on store shelves). But knowing how many visitors to this site prefer gluten-free recipes, I thought this flour insight would be helpful to share.
How important is fiber?
Extremely.
A high fiber diet is crucial for bowel health, can help lower cholesterol, and can help stabilize blood sugar.
Specifically, when it comes to maintaining a healthy weight, fiber is an important, yet often underappreciated, piece of the puzzle. The reasons why range from the overall satisfying effects of a fiber-rich meal to the more microscopic changes that happen within the gut microflora. While fiber is the part of a plant that your body can't digest, it's actually the ideal food/fuel for the bacteria living in your gut. Want a healthy gut? Feed it fiber.
What are the basic types of fiber?
Soluble fiber dissolves in water and can help lower blood cholesterol and blood sugar levels. It is found in things like oats, barley, peas, beans, apples, citrus fruits, and carrots.
Insoluble fiber helps move material through your digestive system and increases stool bulk. Good sources include whole-wheat flour, wheat bran, nuts, beans cauliflower, green beans, and potatoes.
I tell you about both of these because in addition to the different roles they plan in your overall health, they also function differently when you cook with them. Soluble fiber tends to be more viscous and binds together in baked goods. Insoluble, not so much. If you think about the pieces of "whole grain" you see/taste/touch in a piece of whole wheat bread, that's mostly the insoluble fiber saying hello. Both are beneficial, but it's good to know the difference because they can affect your baking success differently.
Often you'll hear health experts recommend choosing whole wheat flour instead of white flour in baking as an easy way to add more fiber to your diet. And while this is absolutely true, why not explore all of the other flours that can boost your fiber intake as well?
In his new book, Fiber Fueled, Dr. Will Bulsiewicz discusses the importance of plant diversity in the diet. (I hope to have Dr. Will on in the upcoming season of the podcast. Follow him on Instagram now for tons of good info on the importance of fiber for your overall health.) What better way to begin diversifying your plant intake than trying a new flour in your favorite baking recipe?
So which flours have the most fiber?
Here's a breakdown of the fiber content of some of the most popular flours (per 1/4 cup serving unless noted):
Chickpea (Garbanzo Bean) Flour: 5g
Whole Wheat Flour: 4g
Oat Flour: 4g (*per 1/3 cup)
Almond Flour: 3g
Brown Rice Flour: 2g
Quinoa Flour: 2g
Coconut Flour: 10g [Note: Coconut Flour requires a totally different approach to baking. But I did want to mention how FIBER filled it is.]
Need some ideas for what to bake with all these alternative flours? Here are a few to get you started!
Almond Flour Recipes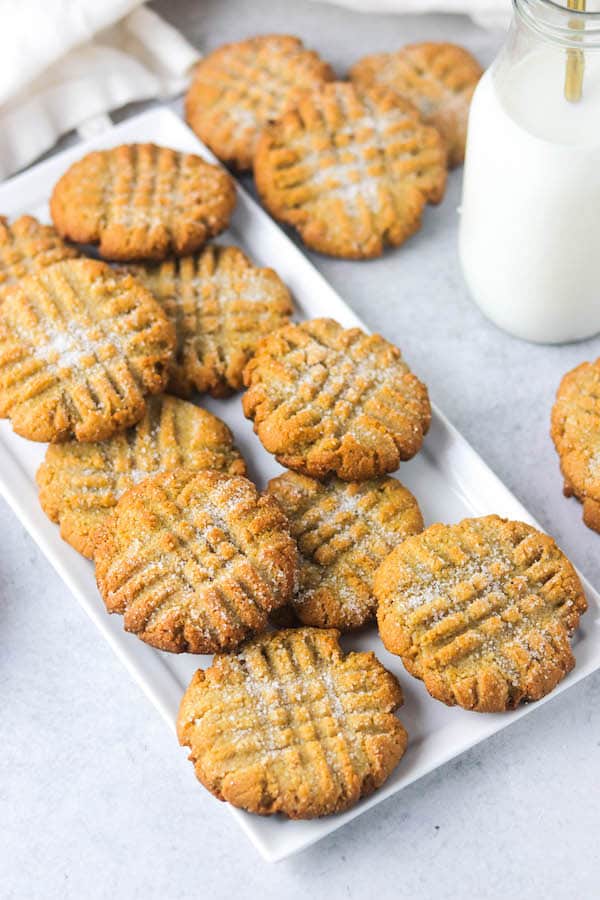 Almond Flour Peanut Butter Cookies; Colleen Christensen RD of Colleen Christensen Nutrition INC and founder of the brand No Food Rules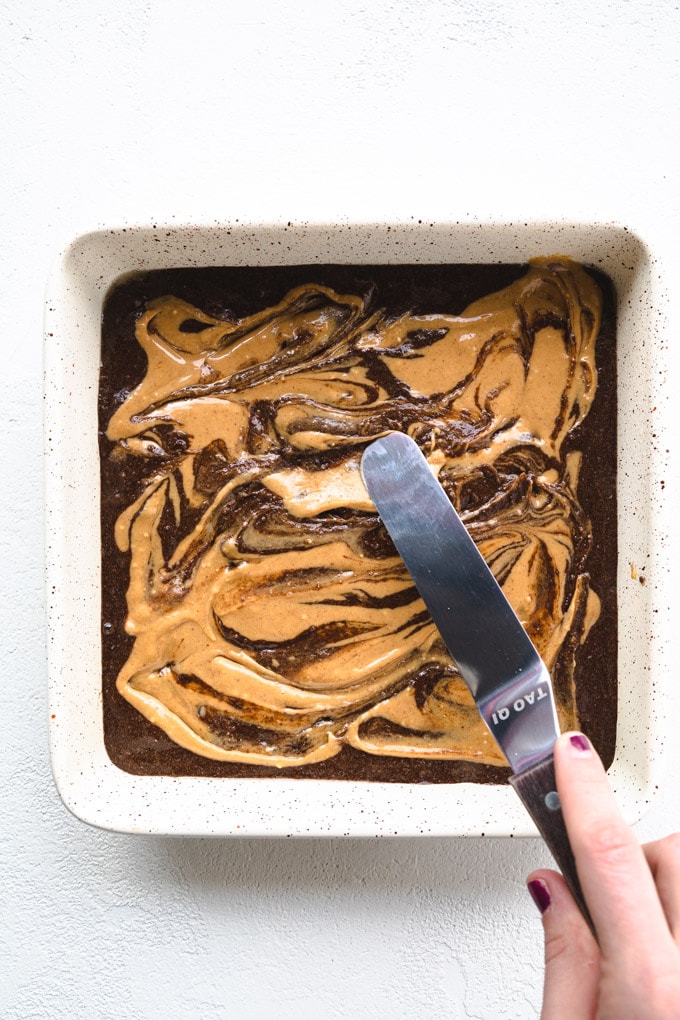 Marbled Peanut Butter Brownies by Maggie Farley owner of mealswithmaggie.com
Gluten-free Almond Blueberry Muffins by Chef and Registered Dietitian Abbie Gellman, MS RD CDN
Almond Flour Gluten-Free Belgian Waffles by The Wandering RD
Gluten-Free Gingerbread Cookies by Amy Gorin, MS, RDN, a plant-based registered dietitian in the New York City area
Gluten-Free Banana Muffins by Sarah Schlichter, MPH, RDN of Bucket List Tummy
Juicy Ginger Peach Tart EA Stewart, RDN at The Spicy RD
Almond Flour Apple Muffins with Pumpkin by Elizabeth Ward, MS, RDN of Better Is the New Perfect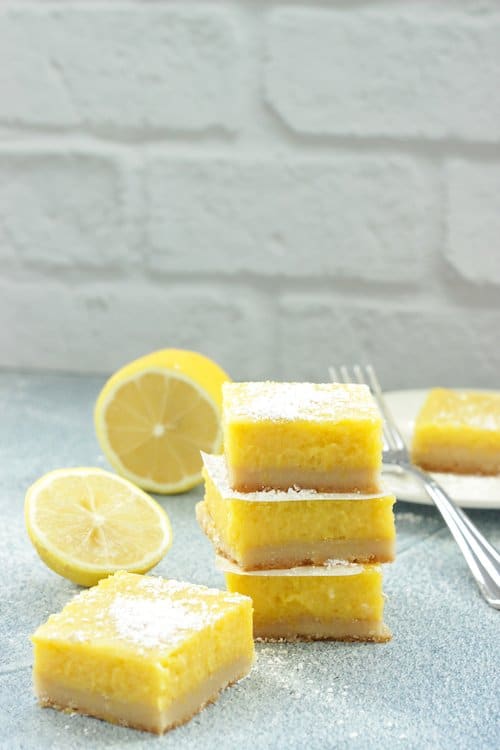 Low Carb Lemon Bars, Anne Danahy MS RDN at Craving Something Healthy
Brown Rice Flour Recipes
Gluten-Free Wild Blueberry Caramel Galettes by Gretchen Brown, RD of kumquat
Cinnamon, Apple & Oat Scones by myrecipes.com
Chickpea Flour Recipes
Strawberry Banana Chickpea Flour Muffins by Sarah Schlichter, MPH, RDN of Bucket List Tummy
Gluten-Free Dark Chocolate Quinoa Bars – Anne Mauney, MPH, RD, dietitian and blogger at fANNEtasticfood.com.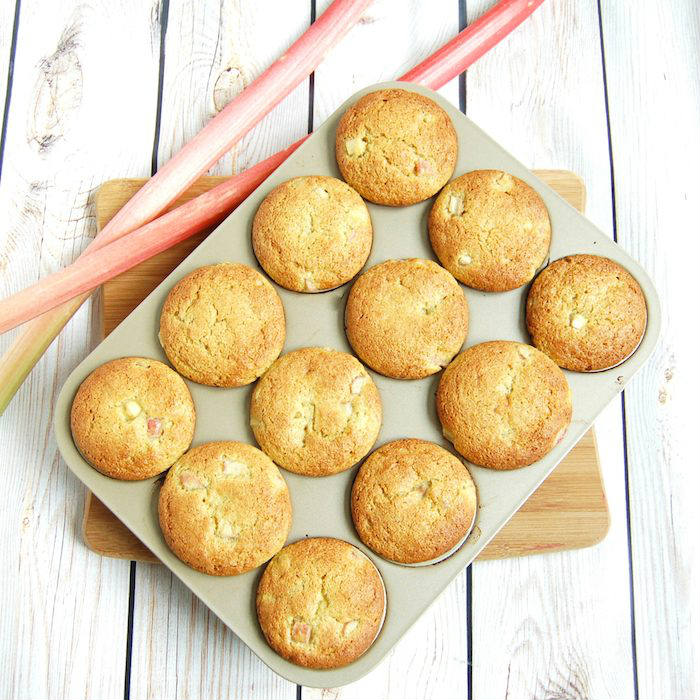 Rhubarb Ginger Lemon Muffins by Jessica Levinson, MS, RDN, CDN, culinary nutrition expert in Westchester, NY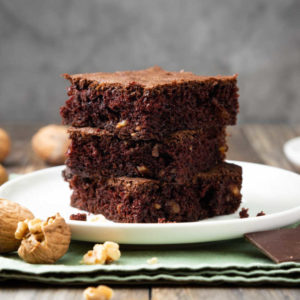 Breakfast Sweet Potato Chocolate Cake by Melissa Halas, MA, RD, CDE
Chickpea Banana Muffins by Kelly Jones, MS, RD, CSSD
Coconut Flour Recipes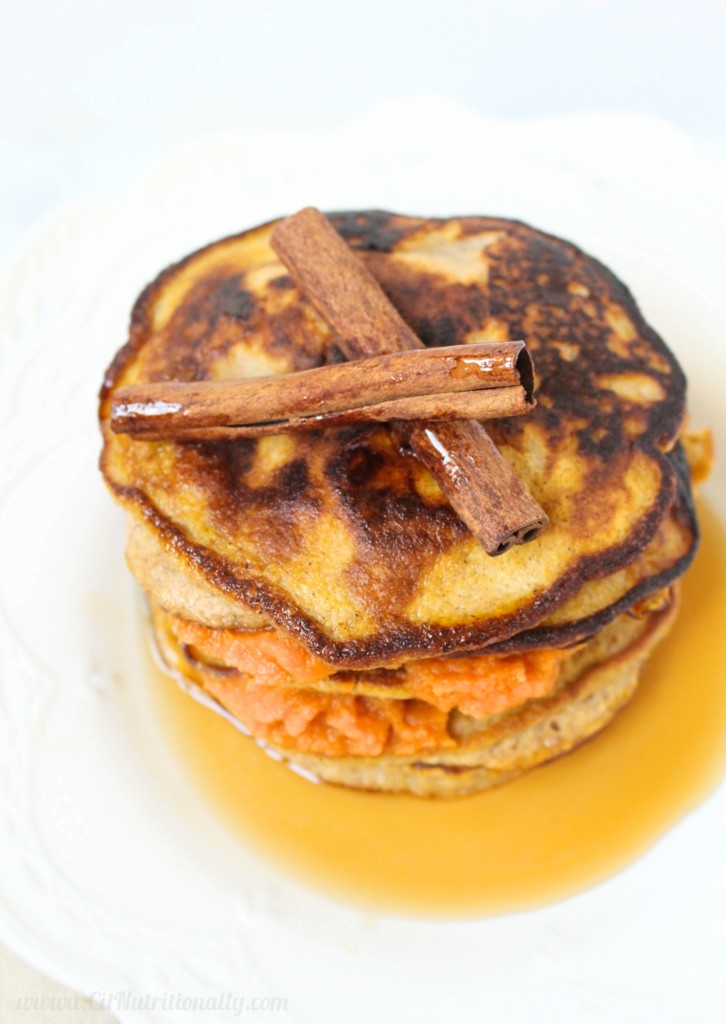 Grain Free Pumpkin Pancakes by ChelseyAmerNutrition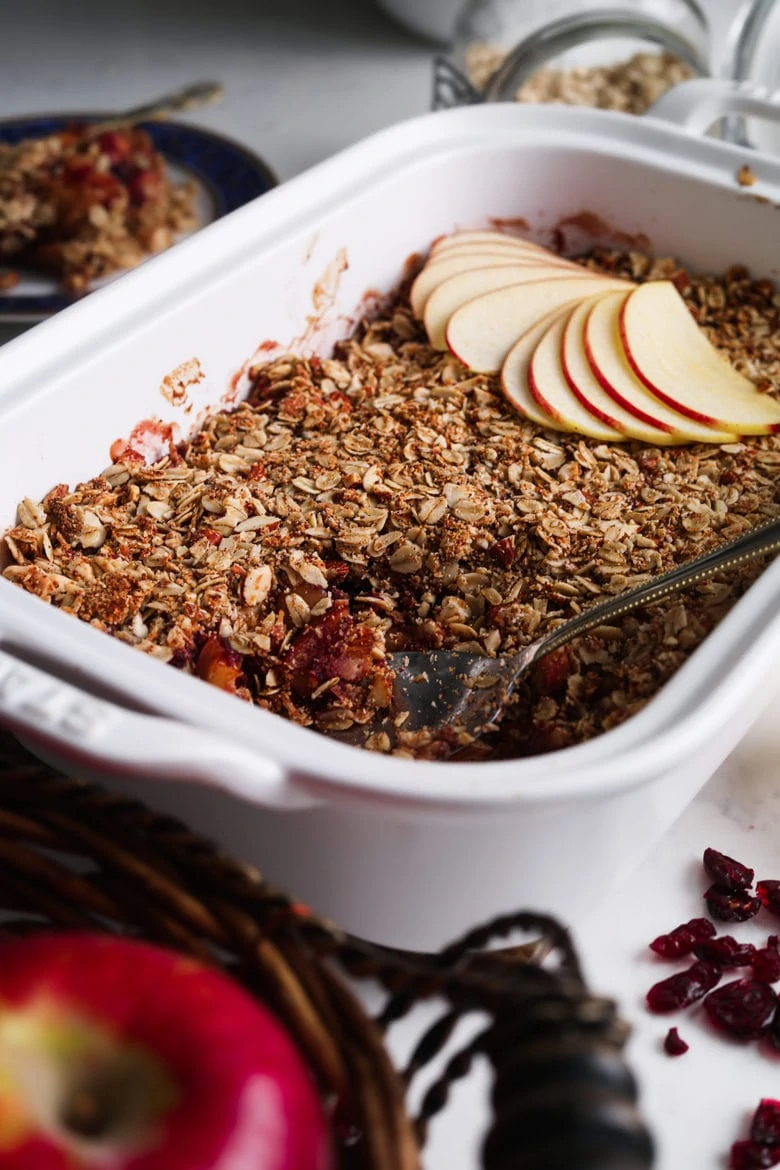 Vegan Cranberry Apple Crumble Recipe by Desi~licious RD
Gluten Free Chocolate Brownie Bites by Shannon A. Garcia, MDS, RD with KISS in the Kitchen
Oat Flour Recipes
Savory Oat Flour Bread by HungryHobby.net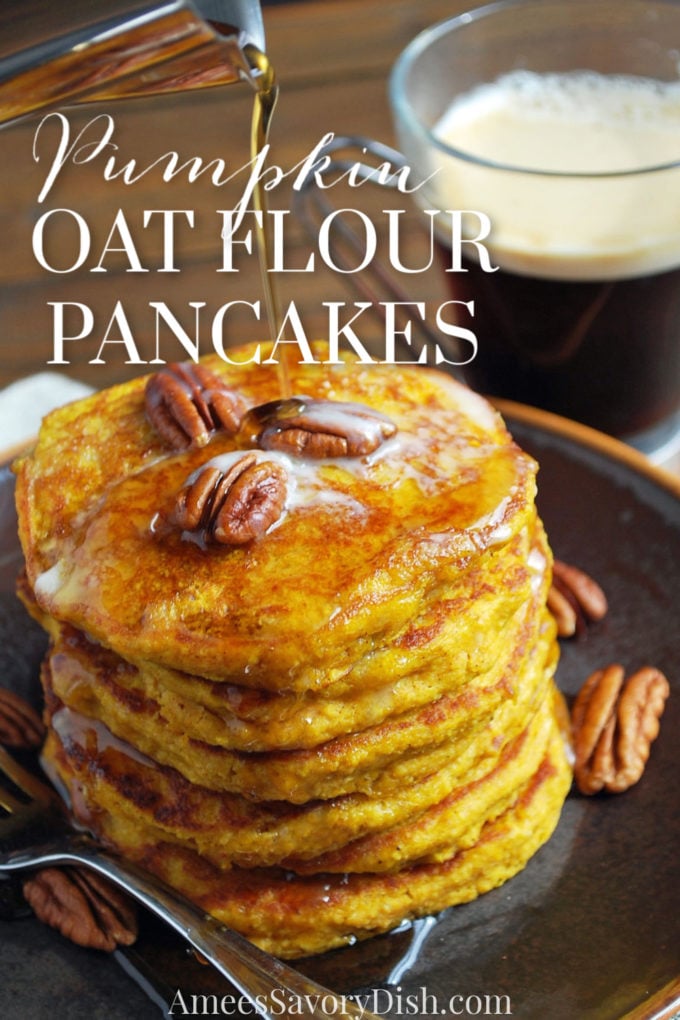 Pumpkin Oat Flour Pancakes Made with Kefir by Amee Livingston- Amee's Savory Dish
Cinnamon Cake Bars by Gina at Running To The Kitchen
Gluten-Free Peach Muffins by Shannon A. Garcia, MDS, RD with KISS in the Kitchen
Oat Flour Pancakes by Chef Julie Harrington, RD
Quinoa Flour Recipes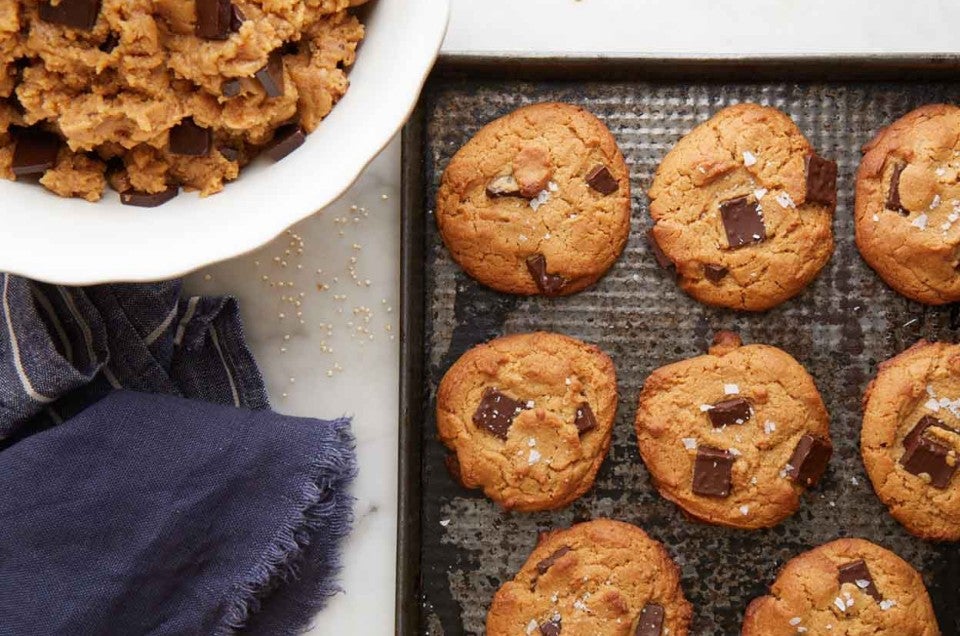 Quinoa Peanut Butter Cookies by King Arthur Flour